I spend most of my time making things, hoping to make the world a brighter, weirder place. The choices I make, both professionally and personally, are guided by my motto: "Do rad shit with rad people". The collaboration and adventure that comes from that process means everything to me. I've been fortunate to find a tribe of makers and doers in Texas and around the world, and we come together to tell the stories that launch campaigns, products, and brands.
My career started in Detroit, with a focus on graphic design, photography, and digital illustration at a local college, which led to working for an automotive marketing company on brands like Cadillac, GMC, and Saab. I put in my time working with print campaigns, direct mail, and high-end retouching. Ultimately, I got the bug to work with motion graphics and refocused my career in that direction.
I moved to Atlanta in 2006, attending The Savannah College of Art and Design (SCAD) with a concentration on motion graphics. While at SCAD, I worked at an agency focused on launching emerging telepresence technology for HP. 
After graduating, I joined Blue Sky Agency to lead an in-house broadcast department I developed from scratch. Within 3 years, we had a handful of Emmy and Addy awards and nominations for broadcast work for the Atlanta Braves, the Atlanta Hawks, Gas South, and other powerhouse names in the Southeast. in 2011, I founded Wise Visuals, which is still going strong, creating work for brands like Google, Coca-Cola, Oracle, Facebook, Bud Light, and Netflix. 
In 2012, I moved to Austin, Texas to lead the video content department for a disruptive company in the firearms technology space. The connections I made there brought me to 3DR, a consumer drone company, as the Director of Content for the next 2 years. After 3DR pivoted to a SaaS-driven model, I joined Cox Media Group to develop an internal native advertising studio. From there, I joined a US-based team to launch an americanized educational robotics product for Abilix, the Chinese-based leader in educational robotics, where I ran a team of over 30 contractors to create an original animated in-app series. 
In 2017, Guinn Partners was founded and I joined on as the Director of Content. Guinn Partners is a marketing, digital, and product agency specializing in emerging technology, drones, and autonomous robotics, founded by Colin Guinn, whom I had worked with at several companies. 
Although my background is rooted in design and motion graphics, I have spent the last 6+ years producing videos due to the overwhelming need that all brands have for content. Directing, cinematography, location producing, and script writing have become a big part of my daily hit list. I'm just as comfortable directing a shoot halfway around the world as I am keyframing into the night while compositing redshift renders. This skill set means that each project has a truly unique approach tailored to the brand, with no limitations on style or method. The result is work that moves, standing out from the noise.
I'm a positive person who has no ego and feels an overwhelming sense of gratitude to participate in the stories I get to tell. I'm responsive, fair, and I usually beat deadlines. If you want to collaborate, reach out. Or, follow along on Instagram for a peek behind the curtain.
Want to know just how far I'll go to
Ask about that one time...
drones were flown with Michael Bay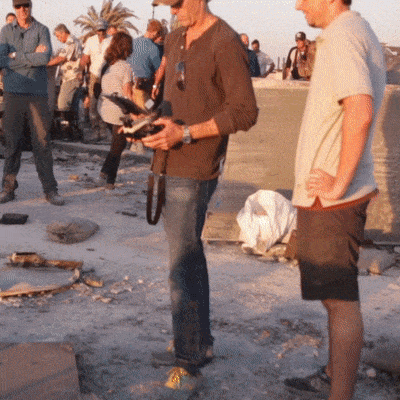 baboons​​​​​​​ were multiplied
our disruptive tech video went viral
the Alamo was rewritten​​​​​​​

a junkyard was turned into a snowboard park
robotic education was reimagined
our heli pilot schooled us on autorotation
we made a functional ice fishing shack in Texas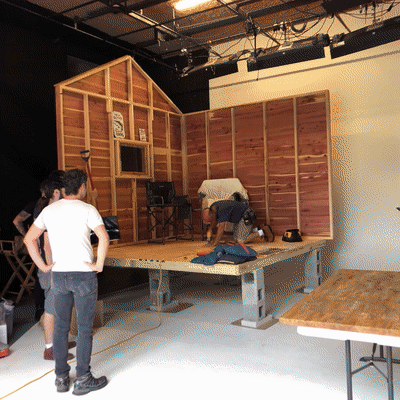 a magic rope sent Calliope Musicals into space
police robots were hunted down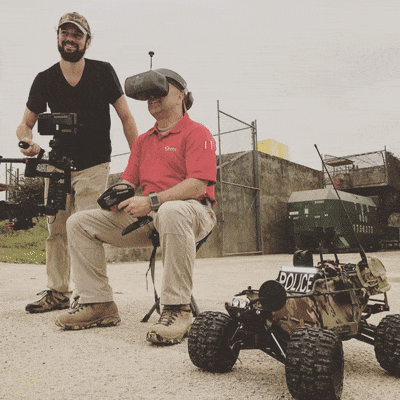 CNBC covered our Hawaii drone trip
an eFoil took flight in Puerto Rico
John Krasinski joined our aerial selfie in Malta
demons were summoned on a bridge​​​​​​​
karaoke singers were electrocuted for a fake game show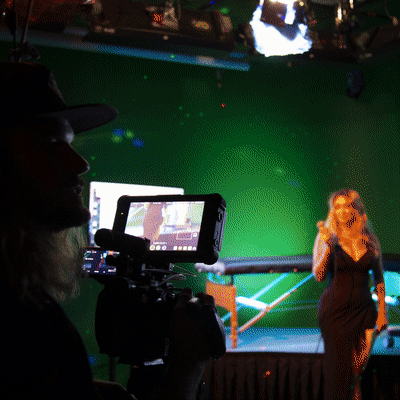 a 400 foot stratospheric balloon launch was live-streamed
a 3 day SXSW event was simulated in 4 hours
a paintball course became a war zone
we justified acquiring our 'company muscle car'
a drone carried a person and no one died
20 lbs of explosives went off in a deer blind
we sent a porn star into space
I hid in the bushes to fly drones over armed guards in Mexico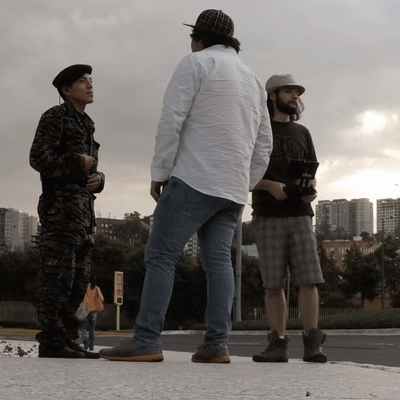 Let's get weird. Let's get the shot.